In May 2018, Virginia Gillock joined BSSS as a Board Member. We recently met with Virginia to learn a little bit more about her and her interest in art.
Q: Virginia, tell us a little bit about yourself.
A: I am married to Buckley Gillock, a Urologist at Blue Ridge Urology in Fishersville. We have 3 boys: Charles, who is 26 and moving to Nashville to go to Vanderbilt for his MBA; Price, who is 23 and works in Finance in Boston; and Harrison, who is about to turn 21 and will be a senior at JMU in Engineering.
I was born in Westfield, New Jersey, and grew up in Charlottesville, Va. I attended the University of Virginia for my Nursing degree, and got my masters at Catholic University.
I have a Master's Degree in Cardiovascular Nursing and work part time as a Clinician III in Cardiac and Pulmonary Rehab at Augusta Health.
I love to ride my bicycle, travel, and work in my garden. My other hobby is going to art exhibits and reading about art.
Q: What other Boards and organizations do you work with?
A: I am Vice President of the Augusta Garden Club, and I will serve as President from 2019-2021. I am completing a term as District II representative for Historic Garden Week for the Garden Club of Virginia (which serves Charlottesville, Lynchburg, Lexington, Harrisonburg, Orange,and Staunton) and will serve one more year as a member at large on their board, 2018-2019. I am completing a 4-year term this year on the Commonwealth Award Committee for the Garden Club of Virginia and I am the Chair of the Cardiovascular Unit Council at Augusta Health for a one-year term in 2018. Additionally, I'm a member at Trinity Church, serving on Alter Guild and WKYUAN- Adult Education committee
Q: What attracts you to the Arts and BSSS?
A: I grew up surrounded by art and appreciating it. My grandfather, R. Sloan Bredin, was one of the Pennsylvania Impressionists and our walls at home had many of his paintings. He currently has a show at the James Michener Museum in Bucks County, Pennsylvania. My grandmother, Alice, came from a family that supported and created art. Her sister, M. Elizabeth Price, painted and exhibited with the Philadelphia Ten, a group composed solely of women artists. Her brother, Frederick Newlin Price, owned Feragil Gallery in New York and exhibited, bought, and sold many wonderful works of art for 50 some years. Her other brother, Moore Price, created beautiful gold leaf frames in the style of his mentor, Ben Badura. Moore's wife, Elizabeth, paint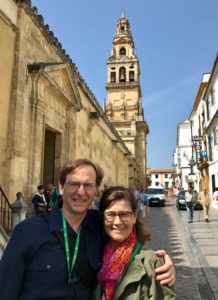 ed as well. My father dabbled in watercolors. I seek out exhibits and museums with every travel and adventure I have, and read voraciously!
Q: Do you have in mind some possible projects or passions within BSSS?
A: I never really had the confidence to paint, but would love to take some classes at BSSS, and see if maybe some of my God-given artistic DNA will appear! I am very interested in helping with the Plein Air Art Festival. When I was the Chair of Historic Garden Week in 2016, the first year of the festival, I really enjoyed it and felt it was a perfect marriage of the arts — to celebrate the beauty of nature and for artists to be able to capture it on canvas is really exciting!
Members of our Board of Directors volunteer their time to BSSS and the visual arts community and we thank each of them for their time and lending their talents and expertise. If you'd like to get involved on other committees or work with the Board to lend your expertise and talents, there are multiple opportunities! Just call us.