The BSSS Gallery extends the educational and cultural mission of the Beverley Street Studio School by presenting diverse, enriching, and challenging exhibitions to students and the community and provides a venue for BSSS students to show their work, representing the high quality art classes and programs that BSSS offers.
Beverley Street Studio School Gallery is located at:
22 W. Beverley Street, Staunton, VA 24401
IN LIGHT OF COVID-19, current GALLERY HOURS are:
Thursday 1-5
Friday 10-6
Saturday 10-6
Sunday 1-5

The gallery is staffed by volunteers, so you may want to call ahead to insure that the gallery is open: 540-886-0737.
*Safety precautions will be in place. These include:
Only 6 visitors in the Gallery at a time. Please postpone your visit if you have any COVID symptoms or known exposure.
Masks to be worn by all. Gloves to be worn when handling artwork. These will be provided while supplies last.
Hand sanitizer available upon entering the Gallery.
Six foot physical distancing.
Frequently touched surfaces (door handles, desktops, sales electronics) will be disinfected hourly.
Please contact the Office (540.886.8636; office@bssschool.org) for inquiries or purchases.
2021 GALLERY EXHIBITS
OPENING MARCH 12!!
"Art as Exploration: the Critique Class" Works by Students of Robert Stuart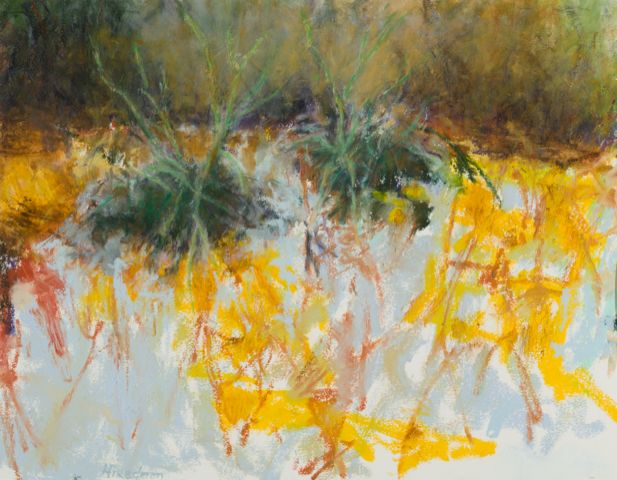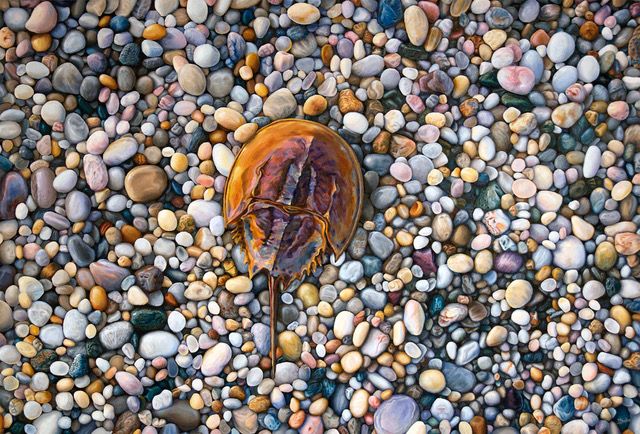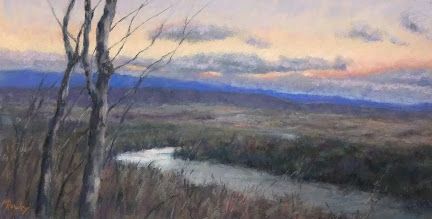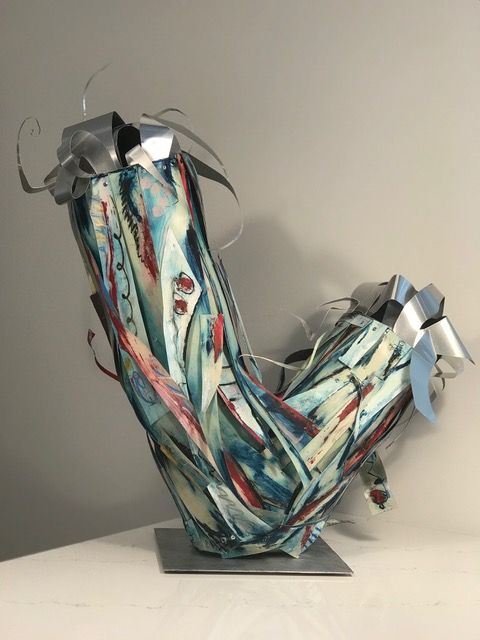 NOW SHOWING, but leaving soon:
Talula Mays
January 15 – March 7, 2021
Upcoming 2021 Exhibits
Dinny Deane and Mary Echols
April 30 – May 30
Claudia Bernardi
June 4 – August 1
Students of Ron Boehmer
August 6 – September 19
Phil Geiger
September 24 – November 14
Margaret Buchanan
November 19 – January 9, 2022
Prior 2020 Exhibits
VA MADE: Mediation Across Media
Curators: Howard Risatti & Steven Glass
January 10 – February 23, 2020
Friday, January 10 Opening Reception 5:30-7:30pm; Curator's talk at 6:00pm
Recent Work: Kathy Craig
February 28 – April 26, 2020
Friday, February 28 Opening Reception 5:30-7:30pm; Artist's talk at 6:00pm
BSSS Faculty Show
June 19 – August 2, 2020
Saturday, June 20; Director's Address at 7:00pm via Facebook Live
Krista Townsend – The Art of Being a Hero
August 7 – September 13, 2020
Opening reception details TBA
Woolpack: Jeffrey Stockberger
September 18 – November 8, 2020
The Intangible Landscape: Andras Bality
November 13, 2020 – January 1, 2021
Interested in exhibiting your work?
Established and emerging artists may submit exhibition proposals for consideration to Robert Stuart, Gallery Committee Chair at robertkstuartjr1243@gmail.com. Exhibitions are planned two years in advance. Please include the following in your proposal:
Brief description of the proposed exhibition
Current Artist's CV
Brief bio
Updated artist's statement
8-10 high resolution, 300 depi, JPEG images of recent work. Label clearly and include medium and size of art in image description: Jane_Doe_Title_Size.jpg.
We look forward to learning about your art!