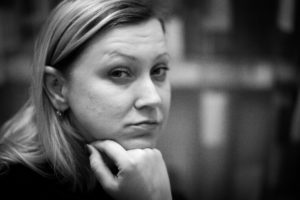 Contributed by Lucy Wyndham
Picture by Margaret Johnson & Brydie Ragan
It was once said by American painter Georgia O'Keeffe that, "to create one's world in any of the arts takes courage". Joining an art class is one of the most worthwhile first steps you can take towards this goal, whilst also improving your practice and becoming inspired along the way in a fostering group environment. However, in addition to courage, it also takes a few essential art supplies. Stocking up may sound expensive and impractical; but it doesn't have to be. Knowing exactly what you need and how to stay on budget will take the hassle and stress out of preparing for your art class, and will allow more opportunity for your creativity to be freed.
Stocking Up On The Basics For A Dollar Or Less
To start your creative journey with some of the basics, there's no need to go for the high-end brands (pace yourself!). For instance, dollar stores like Dollar Tree and the 99-cent Store will have supplies like pencil sets, basic brushes and acrylic paints for you to stock up on. These low-budget essentials are the perfect way to not be afraid to make mistakes and use lots of paint while you begin your learning process. You can also find other trinkets at the store to re-purpose and help organize your equipment. However, your savings don't just end at the dollar store. When it comes to the rest of your equipment, there are still plenty of ways to spend less whilst getting good quality products.
A Low Budget Doesn't Mean Sacrificing Quality
For materials such as paints, mixing mediums and a sturdy easel, you'll have to look beyond the dollar store; for these sorts of essentials, higher quality products will be much easier to work with and will benefit your work immensely. You can get professional brands of paint and equipment at outlets and local garage sales. Even heading to your local high-end art supplies store can be beneficial if you sift through their discounted section. Always keep an eye out on opportunities to save, and maintain your equipment by cleaning them after every use to make sure they last a lifetime.
ScourtThe Net For The Best Brand Discounts
Another good place to look is online. Stores like Windsor & Newton and Jerry's Artarama often offer seasonal discounts when shopping through their website. Auction websites like eBay and Amazon Marketplace are also perfect as you can get second-hand high-end supplies cheaply; and subscription boxes offer a more hassle-free way of getting discounted big brands. These boxes are particularly great as they send you all the essentials in one package, so you don't need to worry about researching too much; you'll be ready to go with quality equipment from day one. 
When preparing for art classes, it's important to come equipped. By procuring all the necessities, and at bargain prices at that, there'll be no need to stress about whether your equipment is hindering you from reaching your full potential or not. Art classes are the greatest opportunity to learn, experiment and find your art style in a mentored environment; so make sure you're ready for it.