New Lecture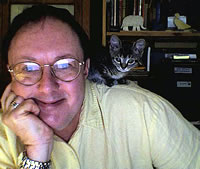 Class offered via Zoom
Thursday: February 18

th

– March 11

th

, 2021
6 pm – 7:30 pm Eastern time (4 classes)
TUITION: $150 members/ $180 non members
Join Al Gury for a 4 evening visual presentation.
Thursday: February 18th – March 11th, 2021 – 6 pm – 7:30 pm Eastern time (4 classes)
TUITION: $150 members/ $180 non members
Each 1.5 hour presentation on Zoom will include the historical and social context of each movement, background on the great painters of each approach, their methods and color palettes, a demo video of each method made by Al, and Q & A discussion. Examples of the great works of these periods will be presented and discussed.
Not a hands-on workshop, this visual and interactive presentation provide a stimulating reference for decisions about your personal painting approaches as well as providing enrichment and background about art history and painting methods.
This workshop is open to artists, students, and interested persons of all art experience.
https://www.algury.com/