New Workshop
Evening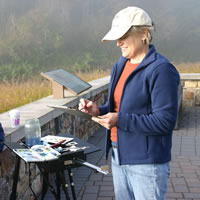 Beginning-Advanced: Location: VanDerVeer Studio
Tuesday-Thursday, June 5-7; 6-8:30pm
TUITION: Members: $120; Non-members: $150
Get ready to have fun painting animals you love, such as elephants, giraffes, wolves, lions, bears, etc. You will choose the animal and Peg will show you how to use your reference materials to create a large, loose, splashy watercolor painting that captures its personality. Peg will lead you through demonstrations on drawing the animal, painting fur, etc, and creating a painting full of spirit and color. She will also offer critiques and one-on-one help. A materials list will be provided. www.pegsheridan.com.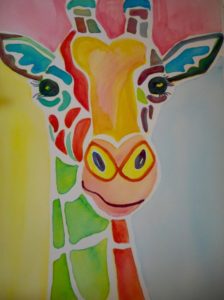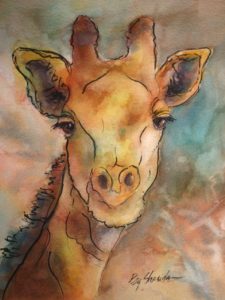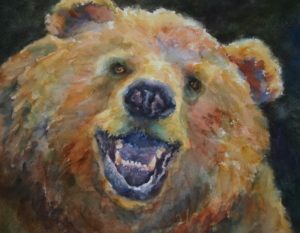 Instructor and student work pictured to right. 
Sorry this Workshop has filled. Please call the office to be added to the waiting list.